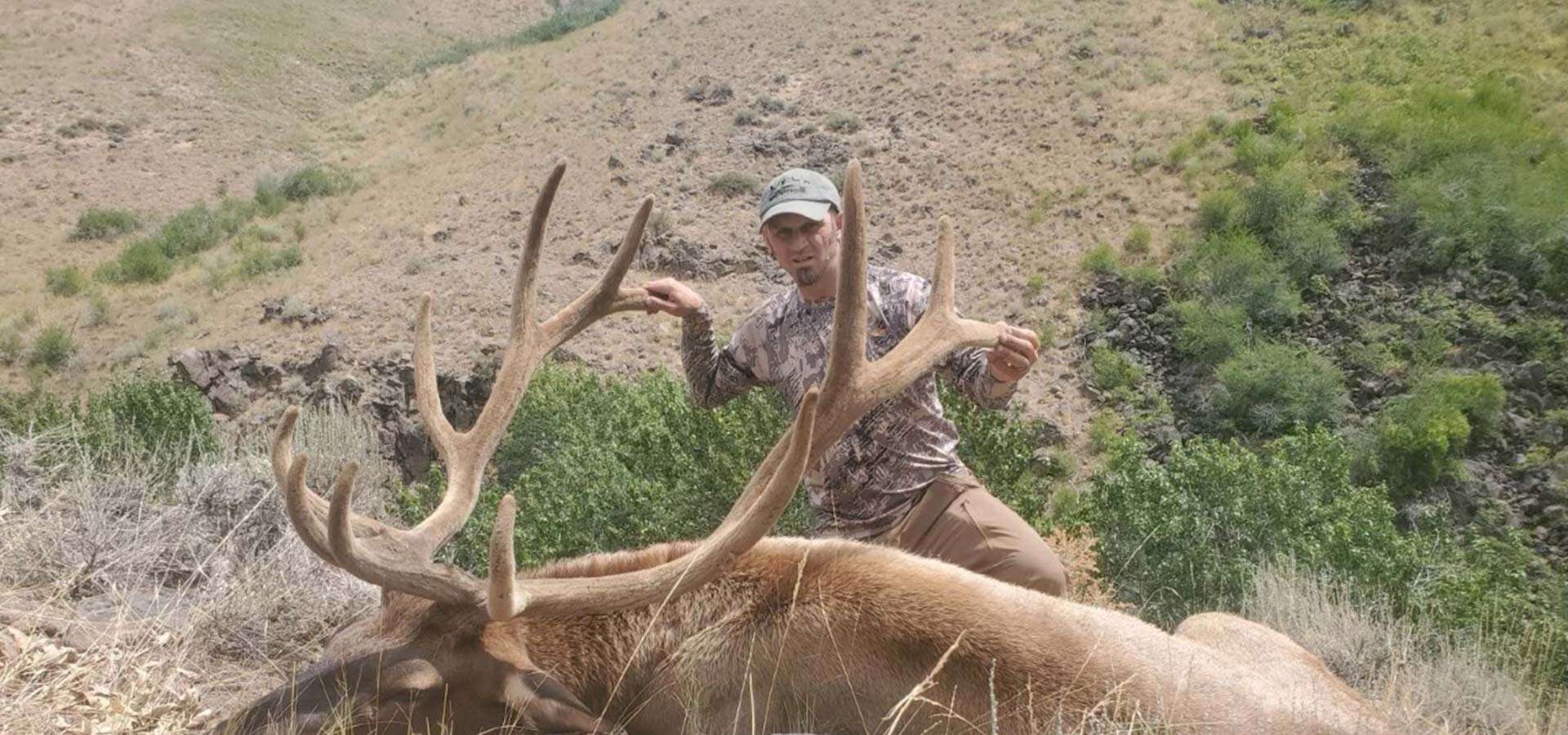 Elk Hunts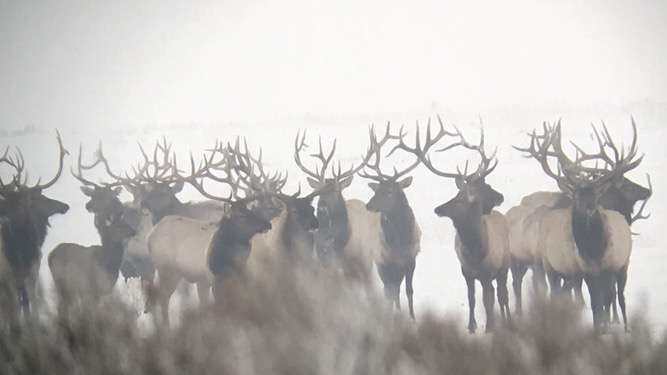 One of the best "opportunity bull elk" hunts in the Country. We have allocated tags for both Archery and Rifle seasons. Our unit is one of the few units in the country with a rifle Bull hunt that starts August 1st. We also have the normal September Archery season, October Rifle season and a December Bull Elk - Rifle season. It is common to see several 6 point bulls during a hunt.
Our bulls average 300" to 330" B&C and we see a few in the 350" to 370" range every year. Hunters can expect to hunt altitudes of 3500 to 5500 feet in elevation and the terrain is very kind. The proximity to the Boise airport to camp and the options of hunting spot and stalk from cabins or the refinement of the White Arrow Ranch to a more traditional back-country style hunt being packed in on horses and staying in wall tents makes this one of the best elk hunts available.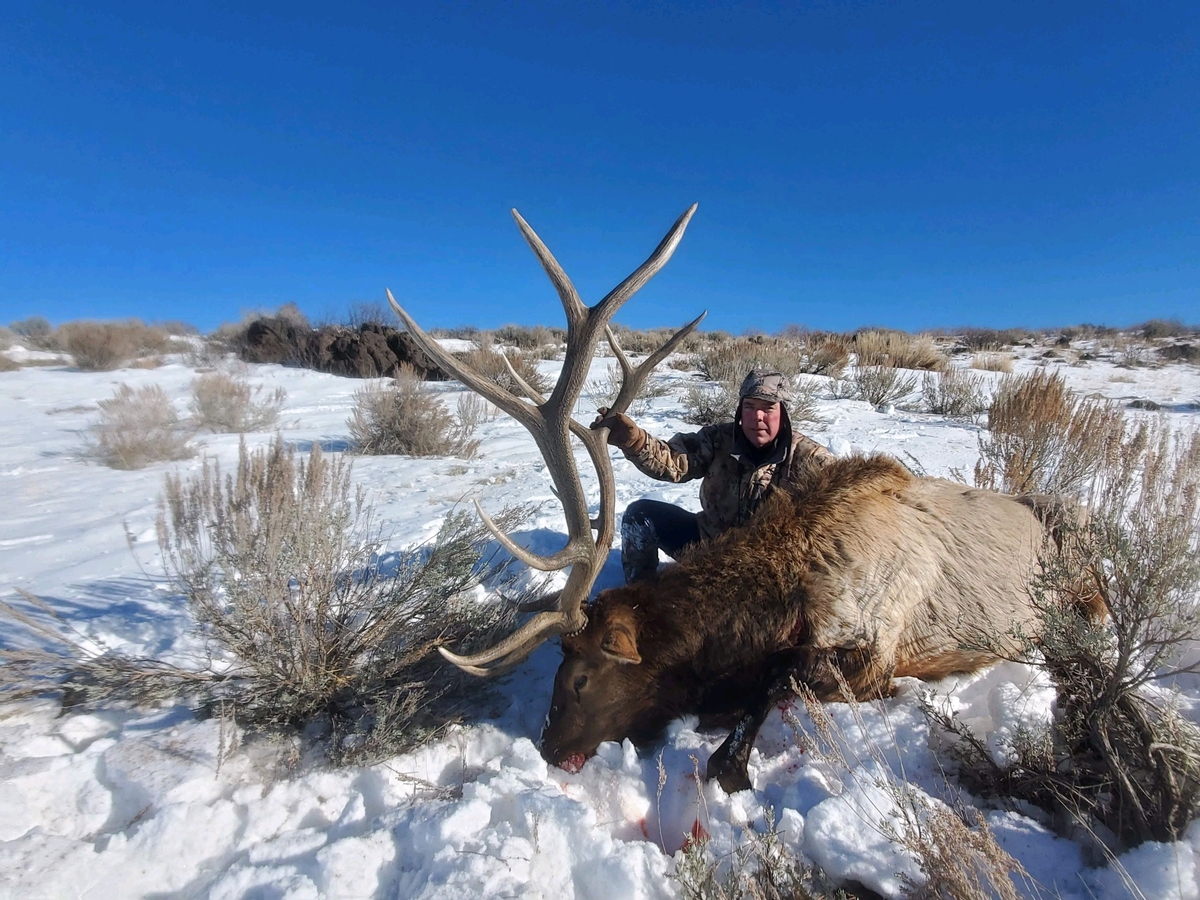 We have a limited number of outfitter allocated elk tags but we do have a waiting list. Please click on the box to join the waiting list.